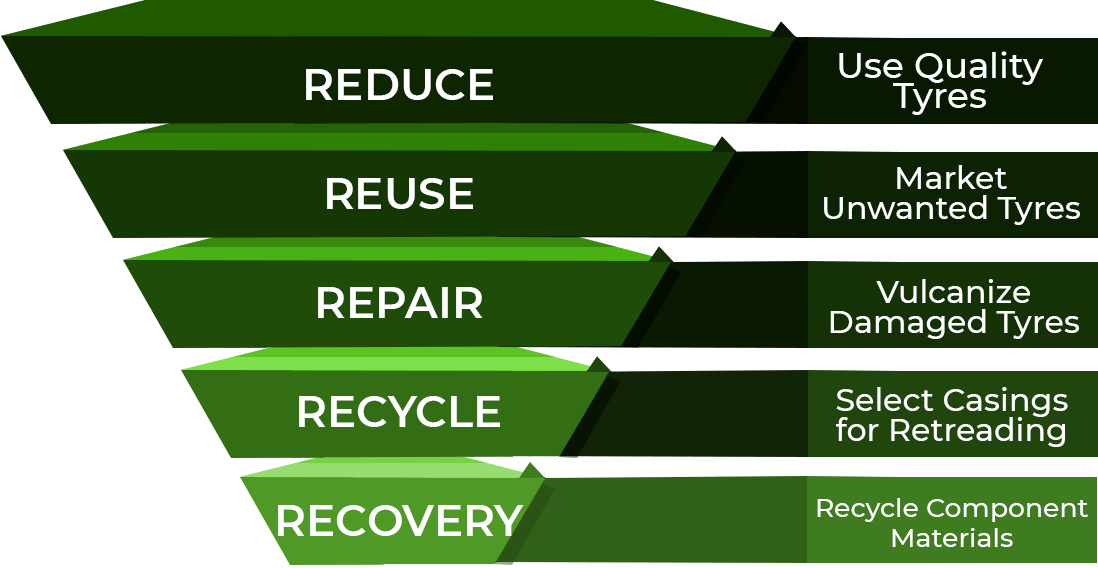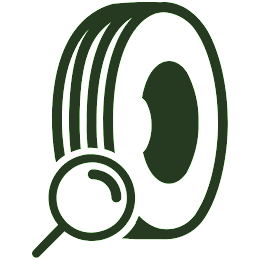 We collect over 400,000 truck casings every year. Our fleet of trucks, trailers and dedicated drivers uplift casings from over 1000 locations across the whole of the UK. Our logistics system tracks every movement with digital Waste Transfer Notes and real time reporting.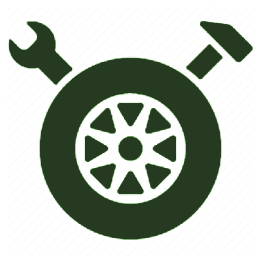 TRS Tyres also supply, service and fit premium new and retreaded truck tyres. The team of technicians work with customers to manage their tyres, extending their life, lowering costs and reducing the total number of fitments. Through the use of leading tyre brands safety increases, downtime is reduced and operating expenditure is lowered. In addition, percentage casing recovery increases along with the revenue for their waste tyres.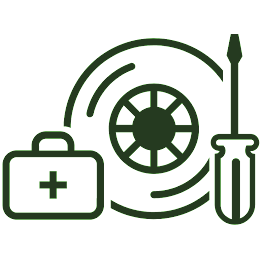 Many casings we collect are suitable for reuse. Through a process of inspection, minor repairing, pressure testing and regrooving a percentage of casings are recovered for reuse. These tyres meet European highway standards and are exported to over 30 countries around the world. These markets increase the percentage of casings we recover for our customers, adding to casing revenue through pure recycling.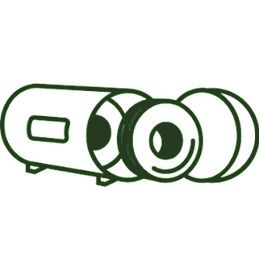 Over 800 damaged truck tyres are repaired in our vulcanisation facility every week. Six repair technicians work to British Standard 159g using dual autoclaves, pressure testers and premium materials. Every damaged tyre recovered is put back into service so the operator benefits from it's full life, with no reduction in performance whatsoever. Each repaired tyre contains 98% recycled material, recovering an average of 75% of its original value.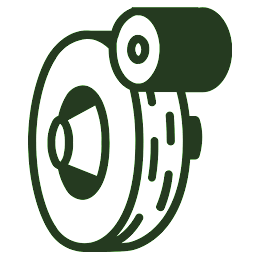 Over 8000 truck tyre casings are unloaded at our main site in Morecambe every week. Each tyre is individually inspected by trained staff and allocated to be repaired, reused or retreaded. With access to over 100 retread markets it is possible for us to sell-on every viable casing for recycling. 80% less Co2 is used producing a retread compared to a new tyre. An average of 70 litres of oil is saved for every truck tyre retreaded, recycling 32kg of rubber and 14kg of steel.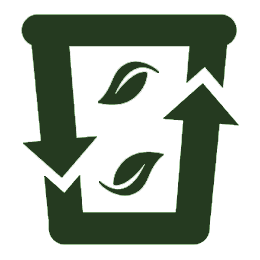 We work closely with the leading tyre disposal companies in the UK to ensure that our end of life tyres are disposed of with the minimum environmental impact. A small percentage of truck tyres cannot be repaired, reused or retreaded. These are delivered to our tyre recovery partners who recover 100% of the component materials with zero landfill. 100% of the steel, rubber and fabric is separated for use in other applications.